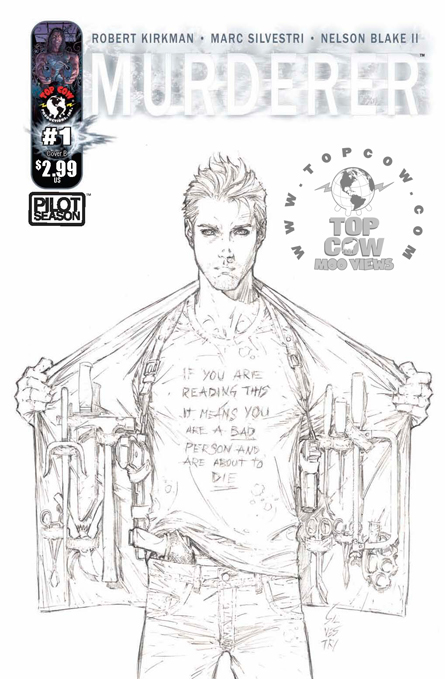 The Jersey Journal's William Kulesa
takes a look at Top Cow's Pilot Season initiative
:
In 2007 Top Cow Productions began an annual initiative known as "Pilot Season." Taking its name from television pilots, Top Cow's Pilot Season program encompasses the release of several books which readers will then be able to vote on, determining two titles which will go on to be published by the company.

Out of the five books, the title with the most impact is "Murderer." Coupled with the cover, which depicts a young man spreading his coat open to display various weapons and implements of violence, "Murderer" excels at the most basic marketing of itself.
To read the rest of the article, go
here
.
Source:
NJ.com
---