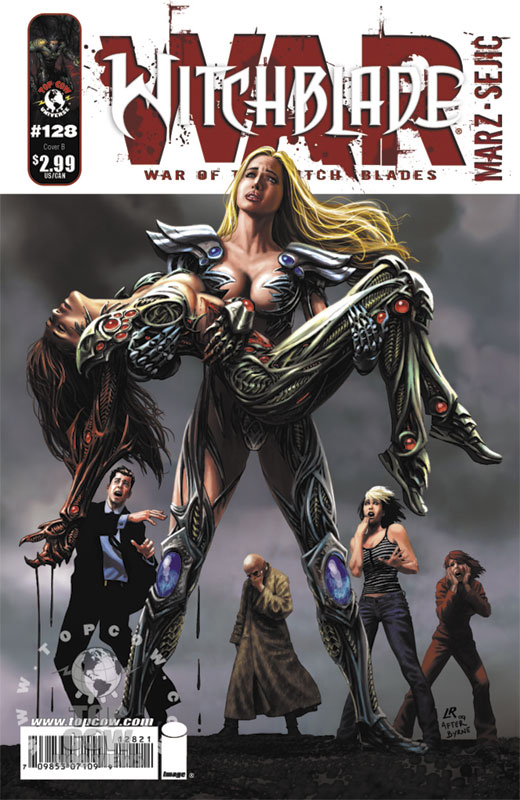 Flames Rising's Alana
reviews
Witchblade #128-130:
As you could tell from my reviews of the first half of the "War of the Witchblades" arc, back in May, I was loving them. Matt would send me a new PDF from the publisher, and I'd eagerly open it to see the next installment.

Except when I didn't. That's right, I completely neglected to download Witchblade #128. Rather than miss the fourth issue in the saga after the download period expired, I did what any self-respecting comics reader (and reviewer) would do — I waited for it to arrive at my friendly local comic shop (FLCS) and bought that sucker. This was a good choice, because without issue #128, the rest of the story wouldn't have come together so well. Since they've been on the shelves for awhile now, I thought I'd review the rest of the "War of the Witchblades" arc, and recommend that you all keep an eye out at your local FLCS for a trade collecting these six issues.

And here's where the spoilers start:

As before, the artwork by Stjepan Sejic is hyper-realistic and fabulous. The textures he evokes on everything from the outfits of the Angelus to a completely altered by darkness Brooklyn Bridge are perfect.
Read the full review
here
.
Source:
Flames Rising
---